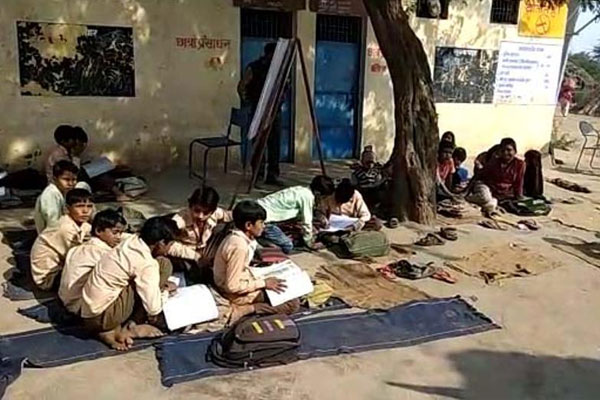 Bob Badal, 38, is perpetually mellow, wears mostly jeans and open-collared shirts, and has a mustache and full red mane that make him appear positively leonine. He rents a treehouse-like duplex in the Hollywood Hills and calls himself Mr. Romance, lecturing frequently throughout Southern California on the subject.
Douglas A. Campbell, 65, is an investment banker who wears custom-made suits and has short, white hair. He lives in Holmby Hills, where he just had what he says is Southern California's largest man-made waterfall built in his back yard, with red boulders imported from Mexico.
Mr. Romance and Mr. Finance joined forces after they fell in love with the same damsel in distress: Los Angeles.
The result of their partnership will arrive in bookstores next month, a nearly 800-page valentine to Los Angeles called "Romancing the Southland" (Romancing the West Inc.)--written by first-time author Badal and backed by first-time publisher Campbell.
They hope to reinvigorate Los Angeles as a destination for those who seek romance. Their plans include an interactive, CD-ROM version of the unconventional guidebook, which Badal spent nine years researching.
"My love for Los Angeles is what has driven me to do this book," Badal said. "I want people to see the odd juxtapositions of L.A.--such as the flowering dogwood next to the urban bizarreness of Melrose Avenue. . . . And nature? There's more rare bird sightings in San Diego than any other county and Los Angeles is second."
Among other oddities, the book describes where to find a flock of lesbian sea gulls studied by the University of California on one of the Channel Islands, and the delights of taking a date to the Air Conditioning Refrigeration Museum in Downtown on a hot August afternoon. It also contains entries on the best time to see elephant seals mate, where to walk through a petrified forest and how to find a Hansel and Gretel-style cottage just off one of Beverly Hills' busiest intersections.
"The way he covers the areas I know very well makes me trust the way he writes about places I've never known," said Barbara Mars of the California Map Center in Santa Monica, a travel bookstore, after previewing some chapters. "He's convinced me that I should visit the Inland Empire."
Badal has spent the past 16 years giving lectures throughout Southern California on topics ranging from flirting to finding a mate. Earlier this year, he applied to the U.S. Patents Office for a trademark for the title "Mr. Romance." Approval could take two years.
Nine years ago, Campbell was dragged reluctantly by a female friend to one of Badal's seminars--"50 Unusual and Romantic Things to Do in Los Angeles" at the Learning Annex-and met his future publishing partner.
Gaining a serious backer allowed Badal to realize his dream of putting out an unconventional book that combined his two loves--Los Angeles and, well, \o7 love\f7 .
"You don't need me to tell you where Disneyland is. I always liked it when people tell me they've lived here all their lives and didn't know about the obscure places I tell them about," said Badal, who was reared in the San Fernando Valley. "Where I grew up it was chic to trash L.A., but I hate it when people say nasty things about the city."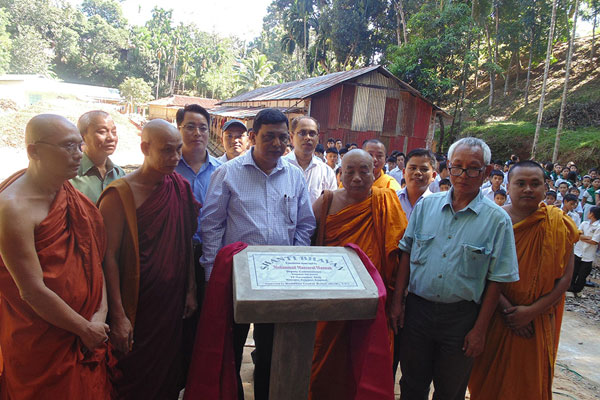 Badal's girlfriend is an actress working with a Shakespeare company in Northern California. "I tried to enjoy that area of the state, but I need something with an edge, someplace with a bit of nastiness," he said.
Through Campbell and his circle of successful friends, Badal said he has gained an appreciation for the entrepreneurial spirit. In the book, he highlights individuals who take big risks to promote their unusual restaurants or other businesses.
"I have a tremendous empathy for someone who puts themselves on the line for a little store and I want to see them do well," Badal said.
Having steeped himself in the region's cultural diversity, he discusses Japanese immigration, Cambodian and Armenian festivals, Indian restaurants, Persian bakeries and African American art. The Gay and Lesbian Center of Los Angeles has invited Badal to give a romance lecture to same-sex couples on Nov. 19 because he devoted part of a chapter to gay pride events.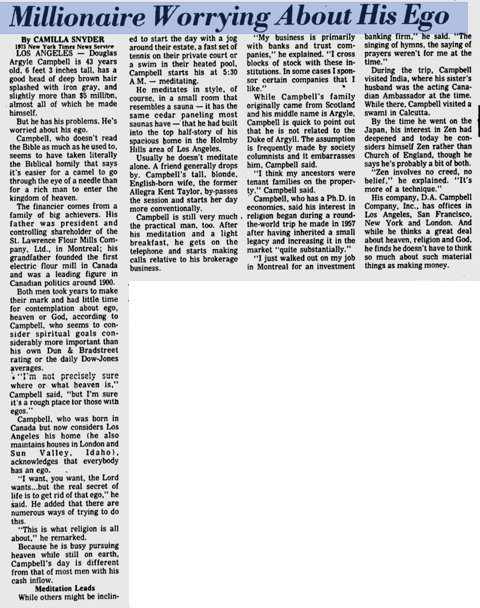 "I want everyone to identify with this book and I don't want to limit this to couples, because you can romance the Southland by yourself," Badal said. "I use the word \o7 romance \f7 like sugar so people think it's all sweetness, but I want to inspire a bit of regional pride and teach some history."
The inspiration for the book came one day at the beach when Badal was reading "I, Claudius." He looked up in the direction of the Getty Museum and thought to himself, "This is Rome, we live in Rome."
His eclectic views on the art world cause him to mention everything from the country's largest Jean Cocteau collection at the Severin Wunderman Museum in Irvine to the whimsical pig mural in Vernon.
"I've lived here since 1968 and I'm overwhelmed at what I am learning about in this book," said Campbell, who was born in Canada. "L.A. has had such a bad rap with what I call the five Rs: rainfall, riot, recession, raging fires and the earthquake--which I call the rumble.
"This city has had more problems than anywhere else in the United States and I like buying cheap stocks and promoting what's at the bottom. It's got nowhere to go but up.